Why Nest themostats might fail in the UK
Thursday 24 April 2014 20:37 |

+Duncan Sample
I'll explore the different options we have in the UK, but since we don't have air conditioning here, will the Nest have enough information to use to help us out?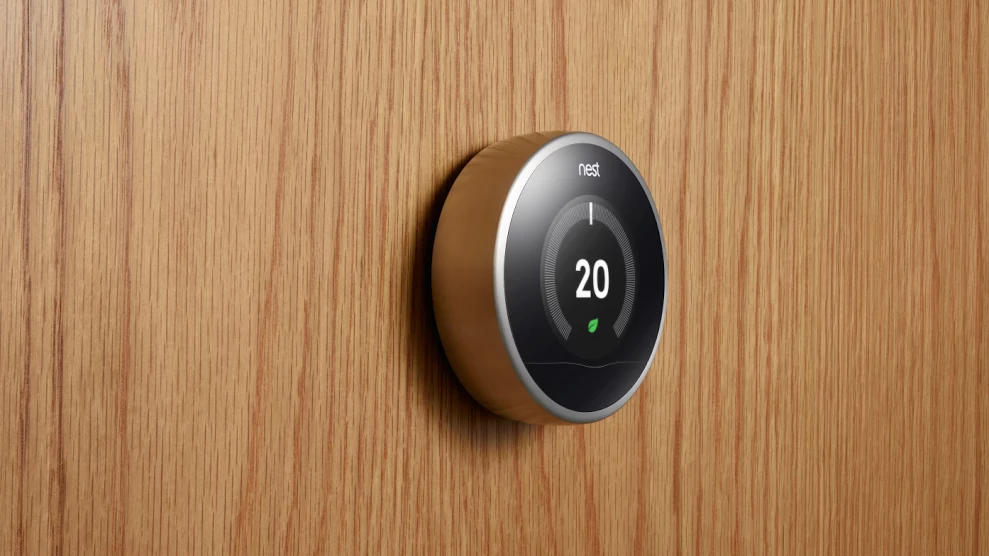 As background, I've got a computer controlled heating. I have an OWL Intuition-c which is similar to British Gas' Hive system with the added benefit that the protocols are open and can be integrated into other things... the key, in my opinion, to the 'Internet of Things' working properly.
It wasn't cheap, but I'm a geek and I travel quite often so I wanted a device I could use to turn off my heating when I'm away.
The Nest, however, it advertises itself as something more:
A single control

It's a thermostat and programmer in one, so you can manage the heat from one place. To replace programmer off-times, simply add very low temperatures to your schedule.

Auto-Schedule

The Nest Thermostat programs itself in about a week. It creates a personalised schedule based on the adjustments that you make and continually adapts to your changing life.

Auto-Away

After you leave the house, the Nest Thermostat senses that you've gone and automatically adjusts the temperature to avoid heating an empty home.
The first part (a single control) I'm perfectly happy with, that's the benefit that me by the OWL. The problematic feature, in my mind, is the auto-scheduling, with knock-on opinions about the auto-away feature.
In the US most homes appear to have full climate control air conditioning, meaning it's possible to both heat up the home when it's too cold but also cool the home when it's too warm. In the UK very few homes have AC. Instead we have central heating which is only able to heat the home.
Only having the ability to apply heat means that for a large portion of the year, barring freak weather conditions, the central heating is in the simple state of 'off'. The OWL device has a summer mode which sets the minimum temperature to 5C, but as far as I'm concerned it could stay at 15C during the day, since the normal temperature would be higher.
This leads to the crux of the issue for me. If the Nest device learns from how it's used, there's going to be a significant part of the year when there won't be any use. The winter use may make the Nest beneficial but only if the Nest algorithm is designed to cope with the erratic usage pattern of the British climate.
Personally, having a Nest if I lived in a fully air conditioned home would make a lot of sense, but in a home with central heating I feel like a system I'm ultimately in control of and can schedule as I want to makes more sense.